Katrina Hahling, Australia (Love Faerie//Lustful Wanderer//Fellow traveller)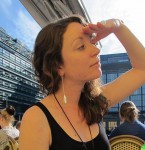 After 10 days and 2 ALP Mindset workshops a colleague sat beside me at lunch, staring at me searchingly from across the table. It was the same look an acquaintance gives when they just know there's something different about you but can't quite figure out that you've bleached your naturally black hair. After several moments she leaned forward, 'Katrina, I don't know if it's the Yoga but something about you has changed. You seem much more grounded, more real.'
Little did she know what she was seeing on the outside was a scratch in the sand compared to the tidal waves of change occurring deep down within me. ALP has put me back in touch with my inner self. That playful, creative, fearless, childish self who knows her power and worth. It's brought me face to face with my fears, flaws and imperfections and I'm slowly learning to accept that they are an irresistible part of me. I'm slowly learning to accept my whole self and be honest with myself and those around me.
I thank Giorgia from the bottom of my toes for sharing not only ALP but her insights and wisdom. I highly recommend ALP for anyone looking to live a more authentic, creative, raw, connected and empowered life.
Christa Renwall,

Finland (Performing artist/Composer/Studio Coach/ Mentor for artists)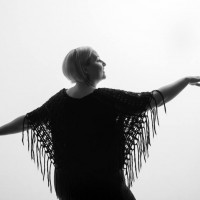 First of all, I have to say that when I signed up for the ALP Mindset program I had no idea of what I was going to experience. I just knew that whatever I could try to help unlock my emotional output AND input as well as encourage myself to experiment with my creative thinking, I would be up for it!
At the time I decided to join the program, I was working with my solo project and I was stuck as an artist and performer. I had composed more than 15 songs in the last year, but I had no idea of how to perform them in the studio OR live for that matter.
I was searching for the artist in me, and I was really frustrated when I realized that I had lost the contact to the sacred space in me that was true and pure. Everything felt false and fake and I was losing the joy of creating my own art. My problem was also the relentless and agonizing need for control and over-analyzing that made it even harder to relax and get in touch with my emotions while performing in the studio.
For me the following were the most important realizations during the program that had a huge impact on me:
1. I felt SAFE in the group, and this helped me open up.
When I started opening up I started FEELING strong feelings. I UNDERSTOOD my feelings and I felt safe enough to let them move in me and AFFECT me.
For me, this was the hardest part, since I had tried to hide my feelings for a long time and suddenly they were coming over me like a huge tsunami that I couldn't run away from. Exhausting but intensively therapeutic! I must say, that I'm more aware of my feelings now and I'm not as afraid to let them show.
2. I understood that CONFUSION and NOT KNOWING will not kill me; on the contrary, it will help me recognize pure impulses and awake my creativity!
Some of the exercises we did I found at first frustrating, since the instructions before the exercise were vague and unclear. When I found the COURAGE to let go of my need of control I started ACCEPTING and TRUSTING that whatever was my interpretation of the exercise was ok, and good enough. That meant, that when I took the time to really LISTEN to what I wanted to COMMUNICATE, my impulses became pure and truthful.
I also learned to be STILL IN MYSELF and silent before I was really sure of what and how I wanted to communicate. Now I also find it easier to let someone else be in control, lead me and push me to limits that I wouldn't be able to reach if I was the only one in charge. I learned to trust more; trust myself and my fellow musicians.
3. I experimented with my emotional and physical boundaries.
I feel like I have expanded the knowledge of my inner emotional life. I'm more aware of what I feel, why I feel and and also what to let out and what to let in.
Through experimenting with my body through movement and expression I realized that I have a right to express myself through movement and I´m sure it will help me to be physically more relaxed on stage.
4. I remembered how to play again and enjoy childlike excitement!
We all remember those moments in our lives when we have felt the pure joy of finding something totally new; opening a door to a whole new world of exciting things. Things that we uncover by using our natural appetite for curiosity and playfulness. I found that child in me again and I am so grateful!
What a wonderful gift I received; to realize that I AM CREATIVE BY SIMPLY EXISTING and that it is as simple as that!
Thank you Giorgia and all my fellow masterclass attendants; from the bottom of my heart!!!
Sophia Palm, Sweden/Finland (COO and Board Member of

Super Sisters

)
I was introduced to the ALP-workshop by Giorgia Ghizzoni herself: she suggested that the exercises could be beneficial for my professional path (and personal — they are closely linked turns out 🙂 ). After the ALP Mindset I attended, I am stunned, grateful and deeply affected by the (very) quick progress that started occurring after already one session.
I have previously taken active steps (often pricey) towards improving my professional competencies, and none of them has been as rewarding and developing as the ALP. The main benefit has been my improved ability of unleashing and expressing myself to people both in professional situations as well as privately.
I have found a much, much deeper enjoyment of the work I do and I've improved my skills in my work in a way I did not know possible. It has been deeply transformational, and I am sure of the long term effects that this will have on me.
If you are unsure of what you're doing, where you're going or unable to climb over challenges in a smooth and/or constructive way, I highly recommend the ALP-practice.